They Paved Paradise and Put Up a Parking Lot
Joni Mitchell's classic song Big Yellow Taxi is a salient reminder of how much is lost when we consume mindlessly. It's so easy to forget the connection between our consumer habits - our attraction to shiny, new things - and how much it's costing us and our precious planet.
Shelves and shelves of items in a store represent lost habitat and lost beauty. We don't always bring that cost into the equation of whether or not we want to purchase something (or accept a "free" handout).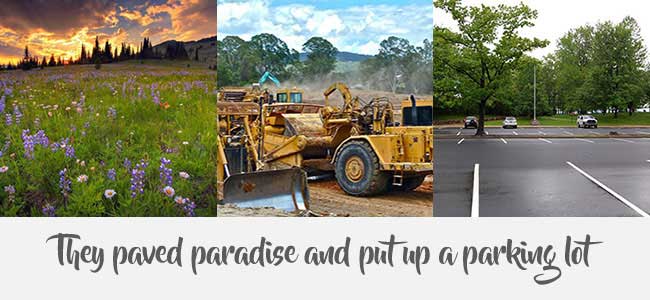 Lyrics to Big Yellow Taxi by Joni Mitchell
They paved paradise
And put up a parking lot
With a pink hotel, a boutique
And a swinging hot spot

Don't it always seem to go
That you don't know what you've got
Till it's gone
They paved paradise
And put up a parking lot

They took all the trees
Put 'em in a tree museum
And they charged the people
A dollar and a half just to see 'em

Don't it always seem to go
That you don't know what you've got
Till it's gone
They paved paradise
And put up a parking lot

Hey farmer farmer
Put away that DDT now
Give me spots on my apples
But leave me the birds and the bees
Please!

Don't it always seem to go
That you don't know what you've got
Till it's gone
They paved paradise
And put up a parking lot

Late last night
I heard the screen door slam
And a big yellow taxi
Took away my old man

Don't it always seem to go
That you don't know what you've got
Till it's gone
They paved paradise
And put up a parking lot

They paved paradise
And put up a parking lot

Source: © Joni Mitchell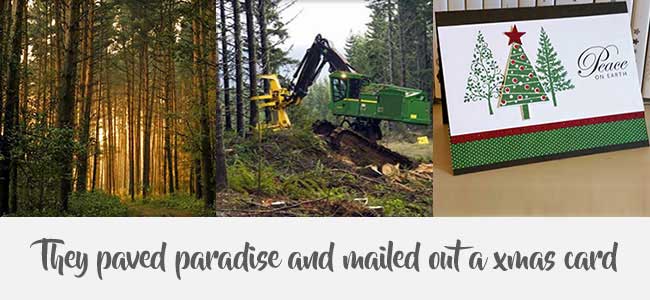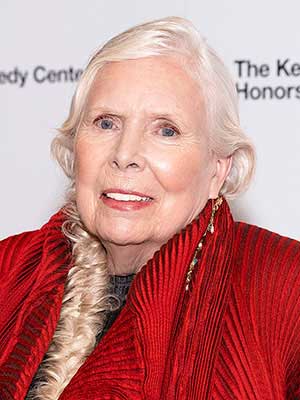 "I wrote Big Yellow Taxi on my first trip to Hawaii. I took a taxi to the hotel and when I woke up the next morning, I threw back the curtains and saw these beautiful green mountains in the distance. Then, I looked down and there was a parking lot as far as the eye could see, and it broke my heart…this blight on paradise. That's when I sat down and wrote the song. When it first came out, it was a regional hit in Hawaii because people there realised their paradise was being chewed up. It took 20 years for that song to sink in to people most other places. That is a powerful little song because there have been cases in a couple of cities of parking lots being torn up and turned into parks because of it." (© Joni Mitchell)